Name__________________________________________Date______________________
Reading Comprehension
Volume 6, Number 1, September 11, 2000
www.rhlschool.com
A Little Advice
Allow me to give you a little advice about writing fiction. First, make your characters believable. Make sure that they behave and talk as individuals. In real life, everyone is unique. If all your characters speak the same way and react to things in the same way, you'll lose your readers from the start.

Once your readers believe in your characters, you must get them to care. Each reader must be able to identify with at least one character, to almost become that character in his or her mind. You can do this by developing characters with genuine human traits, both good and bad. The individuals who populate your story should have human strengths and weaknesses.

Now it's time to weave your tale, to create a plot. Your readers are part of the story now; they are involved.

One last thing. Your story must touch the readers' emotions. If you can make them laugh and cry along with your characters, you will be a successful writer.
1. For discussion: Think of a favorite book, movie, or television program. Give examples of how the author or writers followed any of the rules presented in this essay.
2. Solve the crossword puzzle. Every word in the puzzle can be found in the essay.
rhlschool.com
RHL School - Free Worksheets and More
Copyright 2000 RHL

Name__________________________________________Date______________________
Reading Comprehension
Volume 6, Number 1, September 11, 2000
www.rhlschool.com
A Little Advice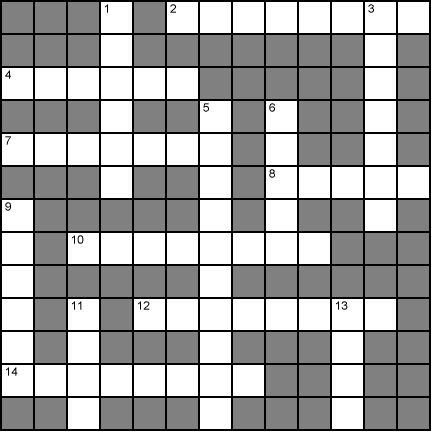 Across

2. To put oneself in another's place
4. Qualities; properties
7. Not fake
8. Permit
10. Being a part of
12. Live in
14. Feelings

Down

1. Different from all others
3. Made up but realistic
5. Building
6. Make; fashion
9. Act
11. Events that make a story
13. Story
Puzzle created by Crossword Compiler.
RHL School - Free Worksheets and More
Copyright 2000 RHL rhlschool.com