Name__________________________________________Date______________________
English Basics
Volume 5, Number 7, October 23, 2000
www.rhlschool.com
Adjective Search
Underline the three adjectives in each sentence. Count possessive pronouns as adjectives. Helpful Hint: The adjectives have been placed in alphabetical order. The first sentence has been done for you.
1.
Pam sold her red sweater in the yard sale.
2.
Tony watched as his last dollar blew away in the sudden storm.
3.
Cute little Diana loves to gaze into polished mirrors.
4.
A careless comment caused Barry to be labeled insensitive and rude.
5.
Carlos was an admirable character in the last play at our church.
6.
Realizing that she was hungry, Amy took the large steak from the freezer and placed it in the warm sunlight.
7.
No one should wear these socks without written permission!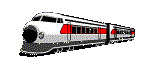 8.
Electric trains are my wildest toys.
9.
Jim and Zelda never suspected the secret crush that Alvin had on their youngest sister.
10. Anita enjoyed watching old movies while eating our toasted olives.
rhlschool.com
RHL School - Free Worksheets and More
Copyright 2000 RHL